Historic Hindu temple and Buddhist Monks
Buddhists Monks visit historic Hindu temples. During my visit in July 2015 to Prasat Muang (Mueang) Tam in Prakhonchai district and Prasat Phanom Rung, in Chaloem Phra Kiat District, all in Buriram city Thailand, we were pleasantly surprised. Tens of Buddhist monks visited during excursion these historic Hindu temples. Equipped with Ipad, tablets, cellphones, digital cameras, they recorded this visit. WajahAsia could not stay behind.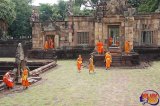 The official religion in Thailand is Theravada Buddhism, practiced by more than 95% of the population and by many who reside in Laos, Myanmar, and Cambodia. Small tokens of this religion are seen in the most inconspicuous of places around the country. Visitors will find daily reminders of Buddhism during their travels, from towering temples found along the Chao Phraya River to spirit houses protecting buildings and more across the country.
Obech Pacet Rafting
Obech rafting Mojokerto Muantab. adalah kesan mendalam yang dirasakan oleh beberapa sahabat setelah menikmati rafting.
Kebahagian adalah saat menyaksikan sahabat seperjuangan merasakan kebahagiaan. Setelah lama berjuang dalam kegiatan outbound di wonosalam kami seakan lupa bahwa ada sebuah kebahagiaan lain dengan...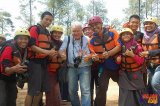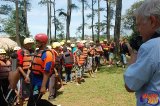 Obech rafting Mojokerto Muantab. is a deep impression felt by some friends after enjoying rafting.
Happiness is when you see your friends in arms feel happiness.
After a long struggle in outbound activities at Wonosalam we seemed to forget that there was another happiness with INFO RAFTING, Obech
Wat Pho Bangkok Thailand
Wat Pho is named after a monastery in India where Buddha is believed to have lived.Prior to the temple's founding, the site was a centre of education for traditional Thai medicine, and statues were created showing yoga positions. An enormous Buddha image from Ayuthaya's Wat Si Sanaphet was destroyed by Burmeses in 1767, King Rama I (1782-1809 A.D.) incorporated its fragments to build a temple to enlarge and renovate the complex. The complex underwent many changes in the next 260 years. Under King Rama III (1824-1851 A.D.), plaques inscribed with medical texts were placed around the temple.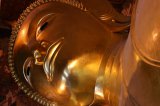 These received recognition in the Memory of the World Programme launched by UNESCO on February 21, 2008.
Adjacent to the building housing the Reclining Buddha is a small raised garden, the centrepiece being a bodhi tree which is propagated from the original tree in India where Buddha sat while awaiting enlightenment. The temple was created as a restoration of an earlier temple on the same site.
For more information:
http://en.wikipedia.org/wiki/Wat_Pho
Cu Chi tunnels Vietnam The tunnel complex of Củ Chi is an immense network of underground tunnels in the Chi Chi district of Ho Chi Minh City, Vietnam. The complex is part of an even larger tunnel network, which runs almost throughout the country.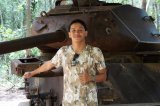 Address: Ấp Phú Hiệp, Phú Hiệp, Phú Mỹ Hưng, Chi Chi, Bến Tre 733800, Vietnam
Opening hours: Open today · 07: 00-17: 00
Phone:: +84 8 3794 8830

Sight seeing in Phan Thiet ...Duc Thanh school is a part of Ho Chi Minh Museum - Binh thuan Branch, which is located on 39 Trung Nhi street, Duc Nghia ward, In Phan Thiết (Vietnam) city.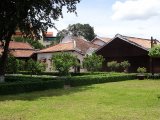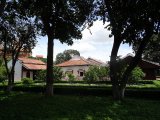 This school was founded in 1907 by Mr.Nguyen Trong Loi and Mr.Nguyen Quy Anh (sons of the patriotic poet Nguyen Thong). Duc Thanh school is a pride of local residents since teacher Nguyen Tat Thanh (later President Ho Chi Minh) had stopped and taught here before going abroad to find the way to save our country in 1911.
Sam Poo Kong temple
This temple in Semarang city Indonesia, build in Vietnames architect style, etc... the page is under construction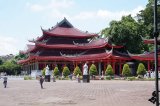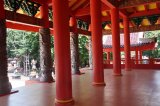 Hian Tan Keng temple in Jakarta, also known as Dharma Sakti Temple.
Dharma Shakti Association (Pertubuhan Kebajikan Dharma Shakti)
Dharma Shakti is an institution established to preserve the original Vedic knowledge for the benefit of mankind. We believe that genuine Vedic knowledge that comes from genuine disciplic succession (Parampara) from an accredited school of thought (Sampradaya) is the foundation to a successful spiritual and material existence.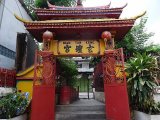 Our Vedic knowledge came through the Kaushika Gotra, a Gotra established by the renowned sage Visvamrta Brahmarishi of the Sri Sampradaya. At Dharma Shakti, we give importance to the observance of Vedic culture and emphasis on the practice of the basic principles of the Sanatana Dharma religion which are righteousness (dharmam), truthfulness (satyam), love (premam), and peace (shantam).
Thanh Toan tile-roofed Bridge
During my visit to Hue city in Vietnam my assistant, MissThùy Phương, brought me to the village where she grew up. From the Hue hotel we drove by her motorbike 10 km on curving country roads through the beautiful Vietnamese countryside.
We passed beautiful monuments, small temples and old houses of wealthy families. Finaly there was Thanh Toan village with the famous old tile-roofed bridge





The Thanh Toan tile-roofed Bridge crosses a canal flowing from the beginning to the end of Thanh Toan village, Thuy Thanh Commune, Huong Thuy district at present. The village is about 8 km from Hue city on the eastward. Features: tile Thanh Toan Bridge on the type of rare and valuable highest artistic types in Vietnam bridge neck. Thanh Toan tile bridge is an ancient architectural monuments, very valuable in terms of history, culture and also a landscape.
Cầu ngói Thanh Toàn
Toan tile bridge
MissThùy Phương

Hari Hari Restaurant Surabaya Indonesia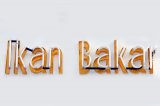 Hari Hari Resto
Jl Musi 47. Dokter Sutomo 60264 Surabaya, Jawa Timur. Indonesia
(031) 5661013, (031) 5663881
Opening hour : 09:00 - 21:00
Hari Hari Restaurant promopage
Kampung Gajah in Bandung West Java Indonesia
There is a new culinary and family recreation near Bandung. The name is Kampung Gajah or Elephant Village. But, there is no elephant whatsoever here, it's just a name after all it is located in Sersan Bajuri Street Km 3,8 (Used to be Century Hills) Lembang, Bandung, West Java - Indonesia.
Phone : +62-22-2784545
For more information:
http://www.kampunggajah.com/home.php
http://febriedethan.hubpages.com/hub/Kampung-Gajah-A-New-Attraction-in-Bandung-West-Java-Indonesia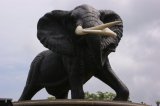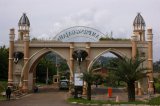 Tombs Imperial Vietnam
The tomb is home to an imperial audience court, featuring a reinforced concrete stele monument, as well as twelve stone statues representing ...With complex histories including French influence and resistance, these 7 royal tombs in the former Vietnamese imperial capital are not to be ...Tomb of Khải Định. The Tomb of Khải Định is located in Chau Chu mountain near Huế in Vietnam. It was built for the Nguyễn Emperor Khải Định. It was built from 1920 to 1931 taking 11 years to complete. The tomb is a blend of Western and Eastern architecture. It is located on a steep hill.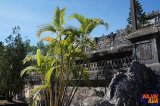 Imperial Tomb of Emperor Gia Long
Imperial Tomb of Emperor Minh Mang
Imperial Tomb of Emperor Thieu Tri
Imperial Tomb of Emperor Tu Duc
Imperial Tomb of Emperor Duc Duc
Imperial Tomb of Emperor Dong Khanh
Imperial Tomb of Emperor Khai Dinh
Wat Ounalom Temple Phnom Penh Cambodia
Khmer pronunciation: [ʋɔət ʔunnaːloːm]) (also Wat Unnalom and several other spellings) is a wat located on Sisowath Quay in Phnom Penh, Cambodia, near the Royal Palace of Cambodia. As the seat of Cambodia's Mohanikay order, it is the most important wat of Phnom Penh, and the center of Cambodian Buddhism. It was established in 1443 and consists of 44 structures.It was damaged during the Khmer Rouge but has since been restored. The main complex houses a stupa that contains what is believed to be an eyebrow hair of Buddha and an inscription in Pali.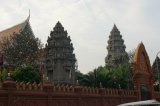 Buddhism in Cambodia The history of Buddhism in Cambodia spans across a number of successive kingdoms and empires. Buddhism entered Cambodia through two different streams. The earliest forms of Buddhism, along with Hindu influences, entered the Funan kingdom with Hindu merchants. In later history, a second stream of Buddhism entered Khmer culture during the Angkor empire when Cambodia absorbed the various Buddhist traditions of the Mon kingdoms of Dvaravati and Haripunchai.
Wat Phra Kaew Bangkok Thailand
Wat Phra Kaew (Temple of the Emerald Buddha), is the most important Buddhist temple in Thailand. The temple is located in the historic center of Bangkok, in the grounds of the Royal Palace.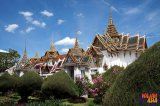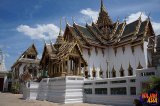 The construction of the temple started when King Rama I I in 1782 the capital of Thailand (then Siam) moved from Thonburi to Bangkok. Unlike other temples no monks (monniken) live here; The temple has only the highly decorated buildings, statues and pagodas (pagodes).
https://nl.wikipedia.org/wiki/Wat_Phra_Kaew
Wat Arun Temple Bangkok Thailand
Wat Arun Rajwararam, Thai pronunciation: "Temple of the Dawn")
is a Buddhist temple (wat) in the Bangkok Yai district of Bangkok, Thailand, on the Thonburi west bank of the Chao Phraya River. The full name of the temple is Wat Arun Ratchawararam Ratchawaramahawihan. Named after Aruna, the Indian God of Dawn, the Wat Arun is considered one of the most well known of Thailand's many landmarks. Drawn on a novel by Japanese writer Yukio Mishima (The Temple of Dawn-The Sea of Fertility). The temple is so named because the first light of the morning reflects off the surface of the temple with pearly iridescence.[1] The monastery has existed for many years since the days when Ayutthaya was capital of Thailand. At the time named Wat Mokok, situated in a place called Tumbol Bangmakok.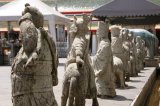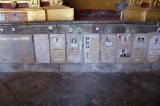 The word Bangmakok, meaning " Village of Olive", has since been shortened to "Makok".
Wat Arun, or the Temple of Dawn, is on the river and is not to be missed. In 1767 King Taksin arrived here at dawn after the sacking of Ayutthaya. The existing temple was expanded to the "Emerald Buddha" to accommodate.
For more information: http://en.wikipedia.org/wiki/Wat_Arun
Taman Sari, Yogyakarta Indonesia
The name Taman Sari comes from the Javanese words taman,
meaning a "garden" or "park" and sari, which means "beautiful" or "flowers".
Hence, the name Taman Sari means an area of a beautiful garden adorned with flowers.
An old article described it as a "water castle" (Dutch: waterkasteel);
as by shutting the watergates, the complex would be completely immersed in water,
leaving tall structures standing out.
http://en.wikipedia.org/wiki/Taman_Sari_%28Yogyakarta%29



Taman Sari, Yogyakarta Indonesia
Taman Sari (Yogyakarta) - Wikipedia, the free encyclopedia
Water Castle Taman Sari Yogyakarta
Temple of Literature, Hanoi. The first Vietnamese university
This is such an amazing place to visit in Hanoi.
This is not a temple but a huge compound with beautiful gates, lakes, courtyard, museum, and etc. It was the first Vietnam University back in 1070 built by King Ling Ly Nha Tong to dedicate Confucius, Sages, and Scholars. It had been reconstructed by several dynasties due to war and other disasters. Until now, it is still one of the most important venues for people of Vietnam to host cultural and educational events.




Several attraction including Turtle Steles, Well of Heavenly Clarity, Lake of Literature, and Constellation of Literature Pavilion.
Don't miss this place!
Opening hours: 8am-5pm everyday. Address: Quoc Tu Giam Street
Website: HaNoi Temple of Literature
VietNam Dalat
Da Lat, or Dalat, is the capital of Lam Dong province in Vietnam. The city is located 1,500 m (4,900 ft) above sea level on the Langbiang Plateau in the southern parts of the Central Highlands (in Vietnamese, Tây Nguyên). In Vietnam, Da Lat is a popular tourist destination. Da Lat's specific sights are pine wood (forming the name: "City of thousands of pine trees") with twisting roads and tree marigold (Vietnamese: dã quỳ) blossom in the winter.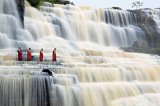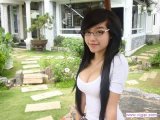 city's temperate weather stands in contrast to Vietnam's otherwise tropical climate. Mist covering the valleys almost year-round leads to its name "City of eternal spring". Da Lat is also known as an area for scientific research in the fields of biotechnology and nuclear physics.
VietNam Halong bay
http://en.wikipedia.org/wiki/Ha_Long_Bay
Ha Long Bay (Vietnamese: Vịnh Hạ Long, literally: "descending dragon bay") is a UNESCO World Heritage Site, and a popular travel destination, located in Quang Ninh province, Vietnam. Administratively, the bay belongs to Hạ Long City, Cẩm Phả town, and part of Van Don district. The bay features thousands of limestone karsts and isles in various sizes and shapes. Ha Long Bay is a center of a larger zone which includes Bái Tử Long bay to the northeast, and Cát Bà islands to the southwest. These larger zones share similar geological, geographical, geomorphological, climate, and cultural characters. Ha Long Bay

VietNam Hoalu - Tamcoc
Tam Coc - Bich Dong (Vietnamese: Tam Cốc - Bích Động) is a popular tourist destination near the city of Ninh Binh in northern Vietnam. The Tam Coc ("three caves") portion is a three-hour excursion by small boat along the Ngô Đồng river, beginning at the village of Van Lam and proceeding through a scenic landscape dominated by rice fields and karst towers. The route includes floating through three natural caves (Hang Ca, Hang Hai, and Hang Ba), the largest of which is 125m long with its ceiling about 2m high above the water. The boats are typically rowed by one or two local women who also sell embroidered goods.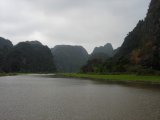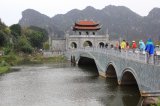 Bich Dong is a pagoda on nearby Ngu Nhac Mountain dating to 1428, comprising three structures: Ha, Trung, and Thuong Pagodas, in ascending order. Guided tours generally cover historical points and end with a pleasant view from the top. Tam Coc - Bich Dong with Phat Diem Church, Hoa Lu Ancient Capital, Bai Dinh Pagoda, Trang An, Cuc Phuong is the destination of Ninh Binh Province.
Hội An, also Faifo, is a city of Vietnam, on the coast of the South China Sea in the South Central Coast of Vietnam. It is located in Quang Nam province and is home to approximately 120,000 inhabitants. It is recognized as a World Heritage Site by UNESCO.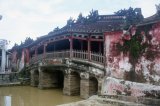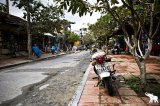 Hoi An Ancient Town is an exceptionally well-preserved example of a South-East Asian trading port dating from the 15th to the 19th century. Its buildings and its street plan reflect the influences, both indigenous and foreign, that have combined to produce this unique heritage site. http://en.wikipedia.org/wiki/Hoi_An
VietNam Hue city
http://en.wikipedia.org/wiki/Hu%E1%BA%BF
Afbeeldingen van hue vietnam
Huế is the capital city of Thua Thien – Hue province, Vietnam. Thừa Thiên-Huế Province borders Quảng Trị Province to the north, the city of Đà Nẵng to the east, Quảng Nam Province to the south, and the Savannakhet, Salavan and Sekong provinces of Laos to the west.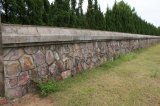 Between 1802 and 1945, it was the imperial capital of the Nguyen dynasty. Its population stands at about 340,000. In Sino-Vietnamese script, used until 1945, the name of the city is written. The Perfume River (called Sông Hương or Hương Giang in Vietnamese) passes through the province. The province also accommodates the Tam Giang-Cầu Hai Lagoon, the largest lagoon in Southeast Asia, which has 68 km in length with 22,000ha of water surface.
http://en.wikipedia.org/wiki/Mai_Chau_District
Hình ảnh cho mai chau
Mai Châu is a rural district of Hoa Binh province in the northwestern region of Vietnam. The district is located at about 160 km from Ha Noi.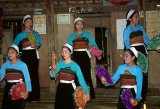 The scenery of Mai Chau attracts many tourists.[citation needed]. In 2003 the district had a population of 48,570. The district covers an area of 520 km². The district capital is the city of Mai Chau.
Sa Pa, or Sapa, is a frontier town and capital of Sa Pa District in the Lao Cai province in northwest Vietnam. It is one of the main market towns in the area,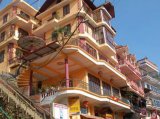 where several ethnic minority groups such as Hmong, Dao (Yao), Giay, Pho Lu, and Tay live.
http://en.wikipedia.org/wiki/Sa_Pa
Afbeeldingen van sapa vietnam
http://en.wikipedia.org/wiki/Phong_Nha-Ke_Bang_National_Park
Afbeeldingen van phong nha cave
Phong Nha-Kẻ Bàng (Vietnamese: Vườn quốc gia Phong Nha-Kẻ Bàng) is a national park and UNESCO World Heritage Site in the Bố Trạch and Minh Hóa districts of central Quảng Bình province in north-central Vietnam, about 500 km south of Hanoi. The park borders the Hin Namno Nature Reserve in Khammouan, Laos to the west and 42 km east of the South China Sea from its borderline point.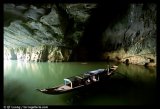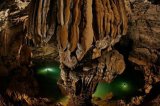 Phong Nha–Kẻ Bàng National Park is situated in a limestone zone of 2,000 km2 in Vietnamese territory and borders another limestone zone of 2,000 km2 of Hin Namno in Laotian territory. The core zone of this national park covers 857.54 km2 and a buffer zone of 1,954 km2.
http://en.wikipedia.org/wiki/Phu_Quoc
Afbeeldingen van phu quoc island
Phú Quốc, also known as Koh Tral in Cambodia, is the largest island in Vietnam. Phú Quốc and nearby islands, along with distant Thổ Châu Islands, is part of Kiên Giang Province as Phú Quốc District, the district has a total area of 574 square kilometres (222 sq mi) and a permanent population of approximately 85,000.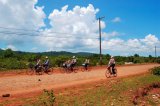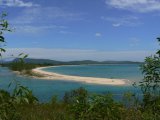 The district of Phú Quốc includes the island proper and 21 smaller islets. The district seat, Dương Đông, is located on the west coast, and is also the largest town on the island. The economy is centered around fishing, agriculture and a fast-growing tourism sector; Phú Quốc being one of the most popular tourist destinations of Vietnam.
http://en.wikipedia.org/wiki/Perfume_Pagoda
Afbeeldingen van perfume pagoda
The Perfume Pagoda or Perfume Temple (Vietnamese: Chùa Hương) is a vast complex of Buddhist temples and shrines built into the limestone Huong Tich mountains.
It is the site of a religious festival which draws large numbers of pilgrims from across Vietnam.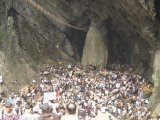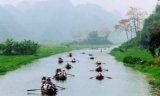 The centre of the Perfume Temple lies in Huong Son Commune, My Duc District, former Ha Tay Province (now Hanoi). The centre of this complex is the Perfume Temple, also known as Chua Trong (Inner Temple), located in Huong Tich Cave.
http://www.hoianbiketour.com/hoian-local-tours/myson-holyland.html
Afbeeldingen van Myson holy land
Myson Holyland was the Hindu center of Champa Kingdom between the 4th and 14th centuries. This site is set in the jungle about 55km from Hoi An and are the most important remains of the ancient kingdom of Champa and is also a Unesco World Heritage site.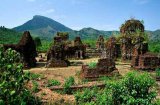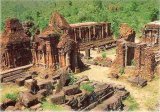 My Son Sanctuary is a large complex of religious relics that comprises more than 70 architectural works. My Son is considered to be Champa's counterpart to the grand cities of south-east Asia's other Indian-influenced civilsations: Agkor (Cambodia), Bagan (Myanmar), Aythaya (Thailand) and Borobudur (Java).
http://en.wikipedia.org/wiki/Nha_Trang
Afbeeldingen van nha trang
Nha Trang is a coastal city and capital of Khanh Hoa province, on the South Central Coast of Vietnam. It is bounded on the north by Ninh Hoà district, on the east by the South China Sea, on the south by Cam Ranh town and on the west by Diên Khánh district.


The city has about 392,000 inhabitants, a number which is projected to increase to between 560,000 by 2015 and 630,000 inhabitants by 2025 [2] 12.87 km2 of the western commnues of Diên An and Diên Toàn is planned to be merged into Nha Trang which will make it new area 265,47 km2 according to the approval of the Prime Minister of Vietnam in September 2012.
Afbeeldingen van Mekong delta
http://nl.wikipedia.org/wiki/Mekong-delta
The Mekong Delta (Vietnamese: đồng bằng sông Cửu Long "Nine Dragon river delta") is the region in southwestern Vietnam where the Mekong River approaches and empties into the sea through a network of distributaries. The Mekong delta region encompasses a large portion of southwestern Vietnam of 39,000 square kilometres (15,000 sq mi).
The size of the area covered by water depends on the season.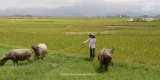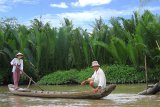 The Mekong Delta has recently been dubbed as a 'biological treasure trove'. Over 10,000 new species have been discovered in previously unexplored areas of Mekong Delta, including a species of rat thought to be extinct.
The Imperial Citadel of Thang Long was constructed earliest by the Ly dynasty in 1010 and remained the seat of the Vietnamese court until 1810, when Huế became the capital city. The royal palaces and other various structures were largely destroyed by the colonial French in the late 19th century.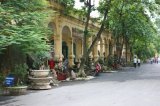 Some structures remain such as Doan Mon gate and the Flag Tower of Hanoi, as well as the steps of Kinh Thiên Palace and the Hậu Lâu (Princess' Palace).
The Vietnamese military command under General Giap, had its headquarters in the citadel in the building known as D67. "
Cambodia i/kæmˈboʊdiə/;[7] Khmer:, Kampuchea, IPA: [kɑmˈpuˈciə]), officially known as the Kingdom of Cambodia and once known as the Khmer Empire, is a country located in the southern portion of the Indochina Peninsula in Southeast Asia. Its total landmass is 181,035 square kilometres (69,898 sq mi), bordered by Thailand to the northwest, Laos to the northeast, Vietnam to the east and the Gulf of Thailand to the southwest.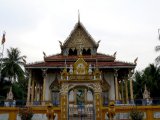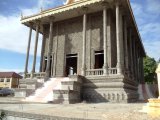 Enjoy also: http://www.wajah.asia/index.php?id=cambodia-1
Laos ()[5][6][7] Lao Language: pronounced [sǎː.tʰáː.laʔ.naʔ.lat páʔ.sáː.tʰiʔ.páʔ.tàj páʔ.sáː.són.láːw] Sathalanalat Paxathipatai Paxaxon Lao), officially the Lao People's Democratic Republic, is a landlocked country in Southeast Asia, bordered by Burma and China to the northwest, Vietnam to the east, Cambodia to the south, and Thailand to the west. Its population was estimated to be around 6.5 million in 2012.[1]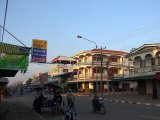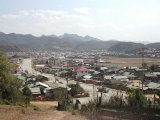 Laos traces its history to the kingdom of Lan Xang, which existed from the 14th to the 18th century when it split into three separate kingdoms. In 1893, it became a French protectorate, with the three kingdoms, Luang Phrabang, Vientiane and Champasak, uniting to form what is now known as Laos. It briefly gained independence in 1945 after Japanese occupation, but returned to French rule until it was granted autonomy in 1949. Laos became independent in 1953, with a constitutional monarchy under Sisavang Vong. Shortly after independence, a long civil war ended the monarchy, when the Communist Pathet Lao movement came to power in 1975. http://www.wajah.asia/index.php?id=laos
Japan (Japanese: Nippon or Nihon; Nippon-koku or Nihon-koku, literally "[the] State of Japan") is an island nation in East Asia. Located in the Pacific Ocean, it lies to the east of the Sea of Japan, China, North Korea, South Korea and Russia, stretching from the Sea of Okhotsk in the north to the East China Sea and Taiwan in the south. The characters that make up Japan's name mean "sun-origin", which is why Japan is sometimes referred to as the "Land of the Rising Sun".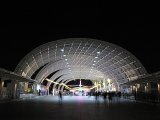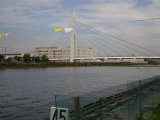 More Info: http://www.wajah.asia/index.php?id=j-a-p-a-n
Taiwan TY-WAHN, officially the Republic of China (ROC; Chinese: 中華民國; pinyin: Zhōnghuá Mínguó), is a state in East Asia. Originally based in mainland China, the Republic of China now governs the island of Taiwan (formerly known as "Formosa"),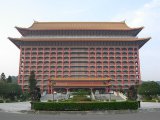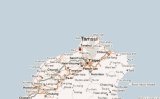 which makes up over 99% of its territory,[f] as well as Penghu, Kinmen, Matsu, and other minor islands. Neighboring states include the People's Republic of China to the west, Japan to the east and northeast, and the Philippines to the south. Taipei is the political capital as well as economic and cultural centre in Taiwan.[1] New Taipei is the most populous city.
More Info: http://www.wajah.asia/index.php?id=taiwan-1
Gading Resto & Bed  
Restaurant & café
Address:
Jl. Prawirotaman No.9, Brontokusuman, Mergangsan, Kota Yogyakarta, Daerah Istimewa Yogyakarta, Indonesië
Phone:+62 274 383987
To day open · 08:00–00:00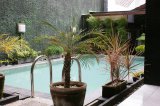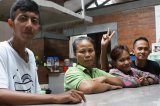 A short tour of Manado city and villages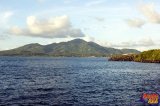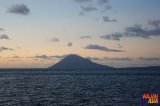 Previous

LOGIN
Please first reset password, before login!
Reset password
Click
here
to register
Online:
20 Guests, 0 Users

HITCOUNTER