WajahAsia shows in this gallery a lot of different subjects.
In fact it's a kind of snapshot gallery while the photographer did his
freelance site job. Have a lot of fun!
Kind regards
Photographer
WajahAsia
Vietnamese photogr Phuong Dong pg 1 Art nude images have been around for quite a long time,
it is also a true art of photography but it does not thrive because of social prejudice.




But it can be said that art nudity is a very humane genre.
Taking nude photos is about discovering, praising and honoring the pure and holy beauty
that creature has bestowed on people, especially women.
Vietnamese photogr Phuong Dong pg 2 There is no tolerance or naked too much, every nude
photo of photographer Duong Quoc Dinh is considered as a work of art that contains
depth as well as very humane meanings.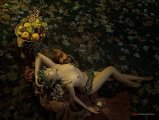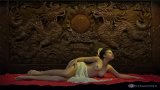 Duong Quoc Dinh has won dozens of domestic and international awards for artwork.
Art nude photos have been around for quite a long time, it is also a true art of
photography but does not thrive because of social prejudice with this type of image.

Asian Photographers on the road 3



WajahAsia website promotion pictures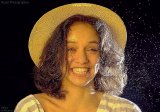 Herva's Models Jakarta hervas.models@gmail.com
In this gallery you will find fashion models who subscribed to
Herva's Models modeling agency in Jakarta Indonesia.
If you want to join us or need a model(s), please contact
hervas.models@gmail.com
Twitter: @hervasmodels
Contact: Veronika Phone: 08999690858
https://www.facebook.com/hervas.models
Herva's Models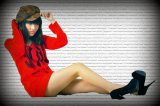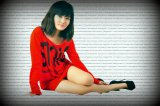 The models are:
Miss Agatha Feby, Miss Alena Valencia, Miss Caroline Giovanny, Miss Hanna_Janyca, Miss Sarah Dominica, Miss Sherly Sunarli, Miss Tiffany Irgo, Miss Veronica Silvia and Miss Virdha kaifKind regards
Photographer
WajahAsia

Yogyakarta 27 August 2012 The Rhany N Chazanah selection
This is a second acquaintance with Miss Rhany N Chazanah.
Previously she posed for WajahAsia Photographer for her gallery:
WajahAsia Glagah Beach Shoot
In this gallery she poses without make up and dressed simply.
We call it: "A rough photo shoot"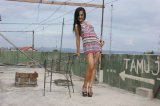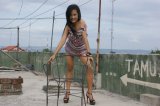 So please enjoy
More about her you can visit her facebook:
https://www.facebook.com/rhany.chazanah
mail: RhanyRiyanti@yahoo.com
Kind regards
Photographer
WajahAsia

Miss Ika Mayu Novianti gallery
Beautiful clothes, make-up well-groomed, nice locations, splendid looking
fashion models who acted well and showing fresh and beautiful poses.
And good photographer as well. Miss Ika Mayu Novianti has many
friends. Some of them are good photomodel. I am talking about girls and
boys. For some days ago I visited her FaceBook and she shows me
amazing pictures. Please enter this gallery, you will be nicely surprised about these pictures.
The photomodels are:
The girls: Miss Prima Ayu Cahyani, Miss Sii Ttaa Rroo, Miss Ika Mayu Novianti
The Boys: mr. Moxo Putu Jaelani and mr. Zain Arifind.
About the dance competition, The model names are not known.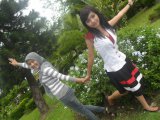 Digital photography: Miss Ika Mayu Novianti, Miss Prima Ayu Cahyani and Mr. Zain Arifind.
Location: Panembahan Senopati, Kotagede Yogyakarta. Do you want to know more about these Photographers: Moxo PutuJaelany

Yogya 17-07-2011 Event Waroeng Burjo II
Facebook address Fashion models
Gadis Ayusita Della Wae, Citra Strubegger Naomi, SaRa de Phoy Ninda Dalam Pengharapan,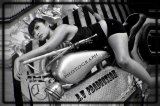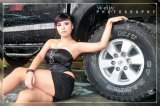 )
FaceBook address Photographers
Senandung Zamora Black White Production Oemah Burjo Diyanasto Adi Pratomo Bona Ramot Silitonga Hendra Pradana Edwin Jak Lah Coolboy Agha Rovi Tavare Arnold Marbun Calon Presiden Ardie Boleslawski Wahyu Dewanto, SYdika Poetra

Yogya, 17-07-2011 - Event Waroeng Burjo
17e july 2011 was a special event Waroeng Burjo date. In the Jl. Nologaten No. 322 Yogyakarta Indonesia Waroeng Burjo had nice promotion from their new Metra Car Wash. BW Production, Metra Auto Wash and Oemah Burjo organized in collaboration a spectaculair photoshoot. Interested photographers of Yogya's "Calon" photography club and website "WajahAsia" shot beautiful pictures of these fashion models who wholeheartedly
and patiently posed professionally. In this and the next gallery we give an impression of that happening.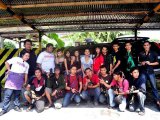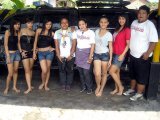 The photographers
Edwin James Lah, SYdika Poetra, Rovi Tavaré, Adi Diyanasto Pratomo Oemah Burjo, Senandung Zamora, Coolboy Agha, Bona Silitonga Ramot, Wahyu Dewanto, Ardie Boleslawski, Arnold Marbun Calon Presiden, Hendra Pranada, Welly Mamba, Blabau , Rendi Kartini, Rian Fakhriansyah Fakhri (Suka Hati Ko Lah), Icha (Arieza Hidayat), Fetty Indaryati, Aga (Sasmito Siaga) and Arnold Marbun
Thanks the fashion models
Gadis Ayusita, Della Wae, Citra Strubegger Naomi, Sara Phoy, Ninda Dalam Pengharapan for their efforts.
Special thanks to BW Production, Metara Auto Wash and Oemah Burjo
for this very successful evening.
Kind regards
Photographer
WajahAsia


Miss LiLa NaiLa from Malang
Miss LiLia Naila is a 24 years young lady coming from Malang Indonesia.
Until today she's a single girl. She speaks English very well and she's interested in: Friends,
dating and networking.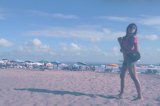 Her Tagged adress is: removed I hope you like these eddit pictures.
Have a nice time and enjoy
Email address: azalila@yahoo.co.id
Miss Charinee Suchatanon, Bangkok Thailand. Edditor
Kind regards
Photographer
WajahAsia

Yogyakarta, 05-08-2010 - Photographer WajahAsia
It was a high sunny day while I passed this swimmingpool. She invited me for
a swim but my digital camera told me; let me shoot her! And I said; yeahhhhhhhh let's do it! Hahahahaha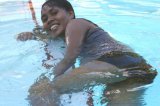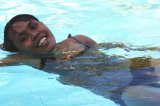 Photographer
WajahAsia
Managing Director

Miss Kennard (nickn.) beach shoot
Miss Kennard Sepia defiant beach photo shoot in sepia.
Have you heard about Samas Beach and Miss Kennard Sepia?
Hmmm. Samas is a black sand beach near Yogyakarta in Indonesia.
Miss Kennard Sepia is a young beauty from the same region.
These two are a great combination.undetered. Fearless she
posed on the black sand beach, in foamy rough waves, hot sun and brutal photographer.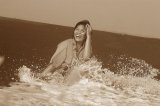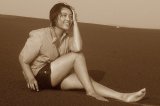 By chance I discovered that when Miss Kennard Sepia was flooded with
seawater of the Indian Ocean. Please take a look and enjoy her gallery.
Oh, no need to contact her to be her friend because she has already a
life partner. To protect her private life we can not publish her Facebook,
Tagged, email and phone number. We offer our apology
Photographer
WajahAsia
Managing Director

Belanda, 01-11-2010 - Photographer WajahAsia
In 1973 I started photography. At that time our two years old daughter
Vera was my favourite model. I just followed her with my Yaschica TL
Electro analoge camera and black/white film.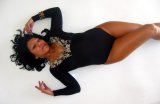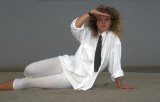 After that periode I used Fuji film for colour slides with my Minolta 7000.
And now... hahaha only digitals, with my Sony 350 Alpha, Sony 3000
Alpha and Canon A80 pocket
Road Photographer
WajahAsia

Previous

LOGIN
Please first reset password, before login!
Reset password
Click
here
to register
Online:
89 Guests, 0 Users

HITCOUNTER