All kind off images touched by the hand of art. Sometimes by human, sometimes by computer and special software, no matter where, when or by who. It is really nice and surprising. New technique is an important modern tool. New hardware and software opens new possibilities in art. It's used to explore multi-dimensional shapes and colors. Managing Director WajahAsia Road Photographer
Jacques paintings gallery
Finally he has thrown away all shyness.
This old rocker started with art painting when he was retired.
He paints on all canvas sizes in oil or acrylic paint and different styles.
He keeps an eye for detail, perspective and proportions.
Especially the mixing of the color in the different shades has become his specialty.





Open this gallery, The show will pleasantly surprise you.
For information
Jacques Smulders
telephone: 0654901625 / +33654901625
E-Mail: jacobsmul@gmail.com
There are many ladies named "Novi"
And, of course, they are all very unique.
But this Miss Novi commands a lot of respect.
She appears to be elastic at and in a waterfall.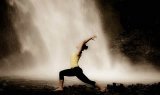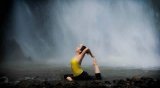 Have fun
WajahAsia
Photographer

LOGIN
Please first reset password, before login!
Reset password
Click
here
to register
Online:
90 Guests, 0 Users

HITCOUNTER